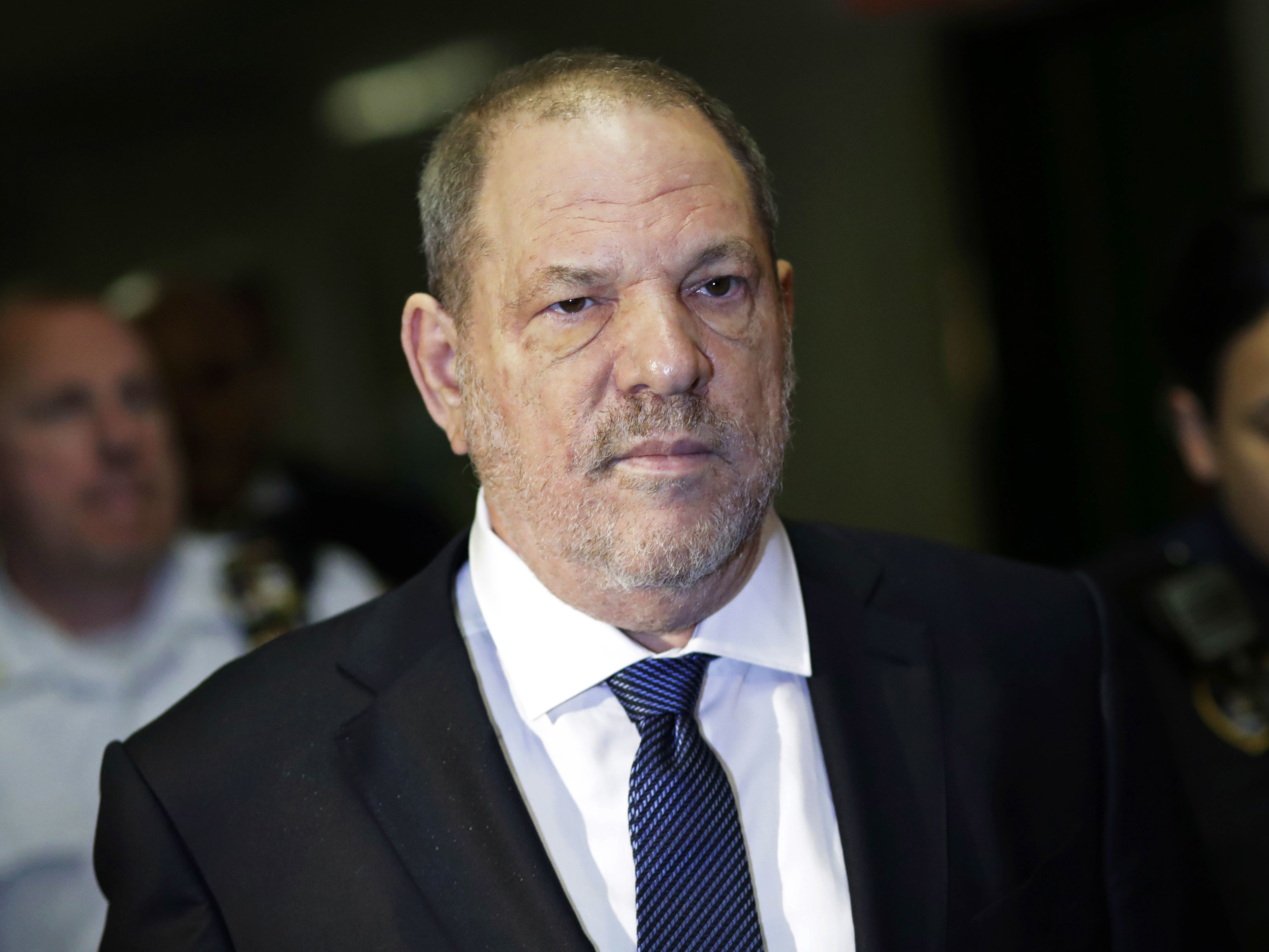 Harvey Weinstein enters State Supreme Court in New York. (AP Photo/Mark Lennihan, File)
Former Hollywood producer Harvey Weinstein has lost his bid to get his upcoming rape trial moved out of New York City, where he has said intense media scrutiny would make it impossible for him to get a fair jury.
Once among Hollywood's most powerful producers, Weinstein 67, is scheduled to stand trial in Manhattan in January.
He is accused of assaulting two women in 2006 and 2013. To bolster their case, prosecutors will call a third woman to testify that Weinstein raped her in 1993. Weinstein, who has pleaded not guilty to the charges, faces a life sentence if convicted.
Roughly 70 women have accused Weinstein of sexual misconduct dating back decades. Weinstein has denied the allegations and said any sexual encounters were consensual.
The accusations helped spark the #MeToo movement, in which hundreds of women have publicly accused powerful men in business, politics, the news media and entertainment of sexual harassment and abuse.
Weinstein had asked a state appeals court in Manhattan to move the trial to Long Island or Albany but the court on Thursday denied his motion in a brief order without explanation.
© RAW 2019